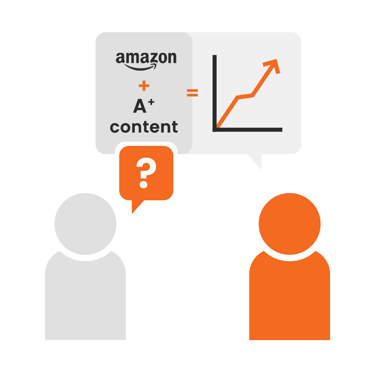 Creating Enhanced Brand Content is not something you just do without thinking it through. To get the best results, you will have to put in time and effort. Start by familiarizing yourself with the Amazon Enhanced Brand Content guidelines to make certain that you know what aspects to pay attention to.
Brandsom ensures that your brand and products are visible on Amazon and other marketplaces. Our Amazon specialists are up to date with the latest developments on the platform and make sure that:
A+ content always connects with your brand image
Conversion rates increase
Your products are easier to find
Depending on which stage the marketplace strategy is in and which direction you want to go, we are able to adapt to your goals.
Would you like Brandsom to help you with creating A+ content? Click the arrow and fill out the contact form below.